R6 seals – Six lipped seal bearing inserts
Did you know that we also provide our UC and HC bearing inserts with a R6 sealing?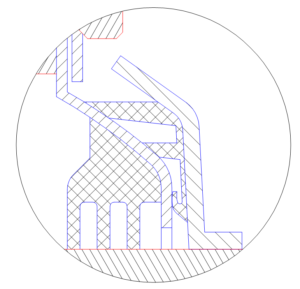 This is an improved version of our R3 sealing. Instead of only 3 lips it has a total of 6 lips which protects the bearing against dust, dirt and water. The UC and HC bearings with R6 sealing are therefore especially suitable for hard conditions like the agriculture industry. The bearing is to be handled as a usual standard bearing, but due to the improved seals the longevity has been considerably lengthened.
For more information please visit our homepage; products – mounted ball bearings – bearing inserts or here.
https://pti.eu/wp-content/uploads/2017/03/R6.png
742
771
Carsten Lorenzen
https://pti.eu/wp-content/uploads/2016/10/logo2007.png
Carsten Lorenzen
2017-03-06 14:32:26
2017-03-06 14:32:26
R6 seals – Six lipped seal bearing inserts